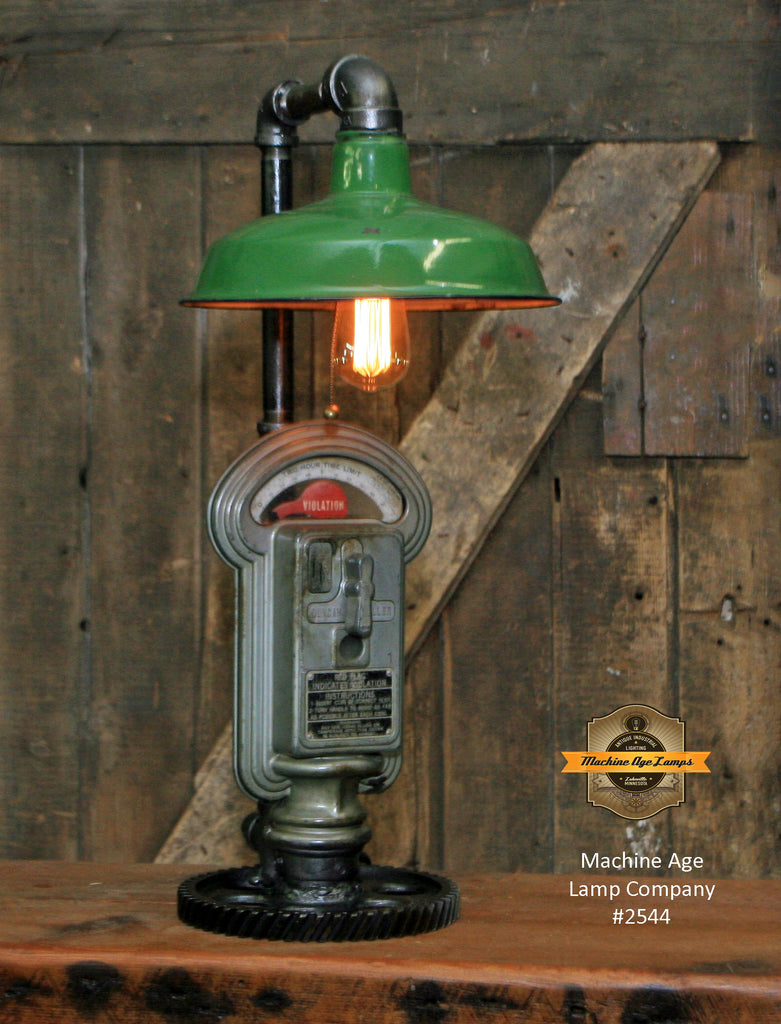 Steampunk Industrial Gear Parking Meter Desk Lamp / Duncan Miller / Automotive / #2544 sold
$929.99
Free US Shipping

100% Satisfaction Guarantee
This design is made to order, we will source a similar age and colored parking meter.
Lamp #2544

Each lamp has a unique serial number and signed, (serial numbers can be tracked on our website) 

Copyrighted design, We will registered this design with the copyright office as a work of art/sculpture

Antique parking meter from the 1950s

Made by Duncan Miller
Art deco acorn shape
Great working condition, but the back cover for the change is not accessible.  

Antique green shade

These old green shades have a enamel green finish
Would have been used in various applications ranging from service stations to old wood barns

Antique gear base taken from 1930's tractor

Assembled with various plumbing pipe fittings, some new and some old

Stands 26" tall and 12 wide 

Three wire power system, with approved connectors and wiring, with a ground wire added for safety.