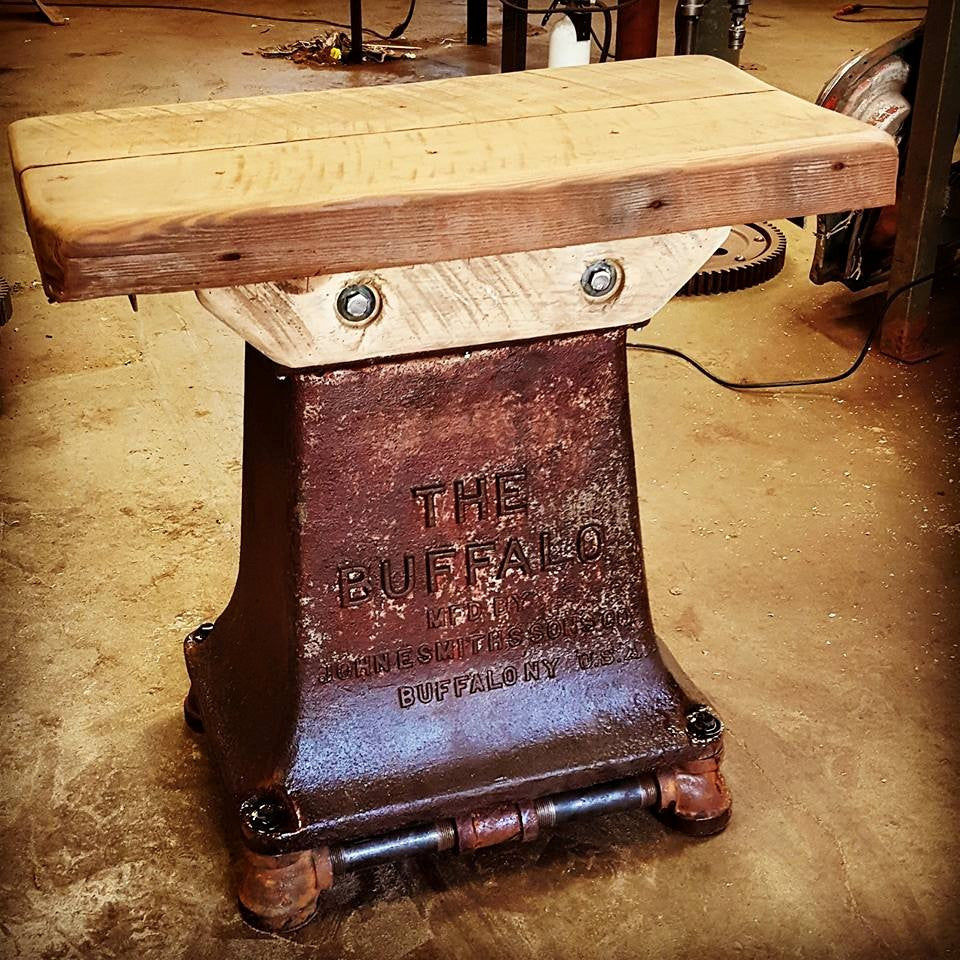 Industrial Buffalo Iron Base Table - Griffo SOLD
$1,500.00
Free US Shipping

100% Satisfaction Guarantee
Thanks Brian!
Table with free shipping,
Darker finish will be applied to the wood
We will coat the feet with a chemical so they wont rust on your floor.
Several coats of spar urethane, this will darken the wood and have a rich dark look
We will burn

"Griffo 1983"

 into the top back right corner.  
USHIP is a bidding process and will may take a couple weeks to obtain bids.  I will also check with UPS in the morning.  Shipping may take up to 2 weeks.
Measures 27x30x16