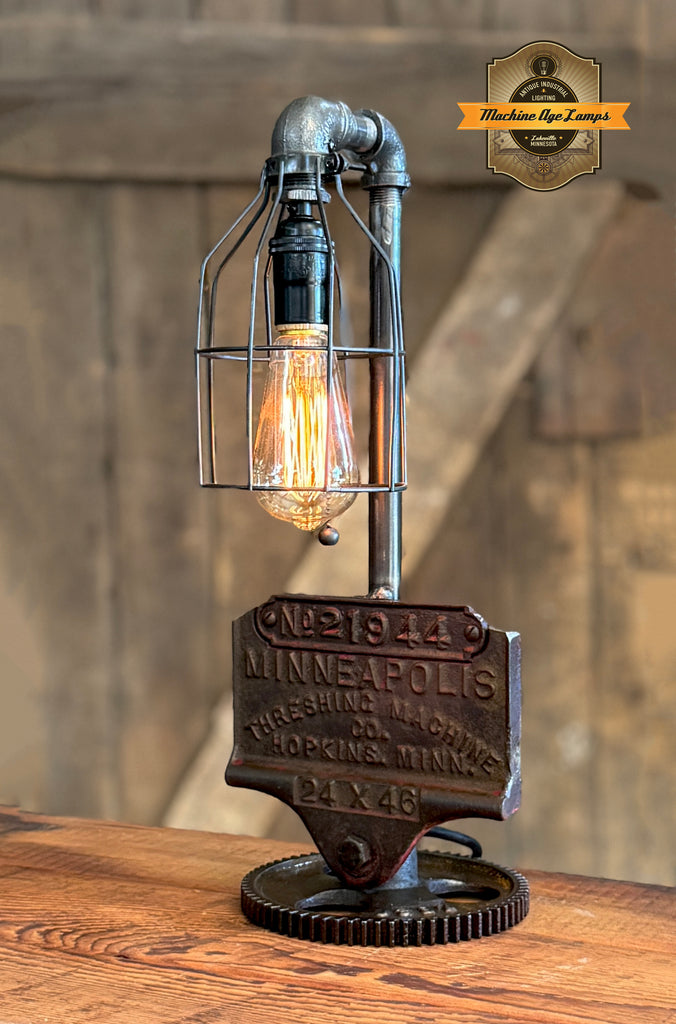 Steam punk Industrial table lamp / Antique, Thrashing Machine, Nameplate / Hopkins / Minneapolis Minnesota / #4267 sold
$449.00
Free US Shipping

100% Satisfaction Guarantee
This lamp is ready to ship - will ship in 48 business hours 
Lamp made from an antique thrashing machine nameplate from Hopkins Minnesota.



Nameplate would've been mounted to the side of an old combine or thrasher early 1900s

Gear base is from an old tractor
Lamp stands about 19 inches tall 

Professionally wired with approved connectors, box and wire. Three wire power cord grounded to the frame for safety

Light turns off and on with a pull chain at the bulb.